US Army Corps of Engineers, at http://www.usace.army.mil/Pages/default.aspx : the Web Headquarters of the Army Corps of Engineers, with information about the Agency, its mission and work, and services to the public and the military.
U.S. Department of Energy (DOE), Office of Scientific and Technical Information: free public access to over 230,000 full-text documents and bibliographic citations of the Office of Scientific Information research report literature from 1991 to present, covering physics, chemistry, materials, biology, environmental sciences, energy technologies, engineering, computer & information science, renewable energy, and other topics of interest related to DOE's mission.
Selected Internet Resources - Engineering - A compilation of engineering resources from around the web, at http://www.loc.gov/rr/scitech/selected-internet/engineering.html
http://www.ntis.gov/ - The National Technical Information Service's National Technical Reports Library (NTRL), which collects the results of federally funded research. Open to all for search and discovery; requires free registration for access to full-text documents.
http://www.nist.gov/index.html - The National Institute of Standards and Technology is one of the nation's oldest physical science laboratories. Explore research and standards in a wide variety of subject areas.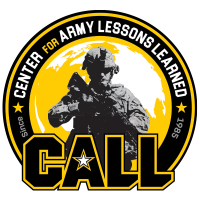 https://www.army.mil/call - The Center for Army Lessons Learned collects, analyzes, disseminates, and archives lessons and best practices while maintaining global situational awareness in order to share knowledge and facilitate the Army's and Unified Action Partners' adaptation to win wars.